2006.05.23 Tuesday
THE REASON WHY WE COME AROUND SHIZUOKA IS...
さて、静岡ホビーショーのもうひとつの目玉である合同作品展。今年で17回目の開催だそうですが、自分の記憶にあるのはNIFTYの模型フォーラム時代にオフ会をやってた頃だから'95年あたりかな? けっして皆勤賞というわけではありませんが、記憶に鮮明なのは静岡グランシップに開場を移して行われた'99年のイベント。以来、ルマンの会のメンバーとして参加させてもらってます。
May be it was 1995 when I joined this exhibition first time. For this seven years I've attended here with "Modelcar Club of Le Mans". And this year we put over 40 models on display - all of them were made with resin or white metal in 1/43rd scale.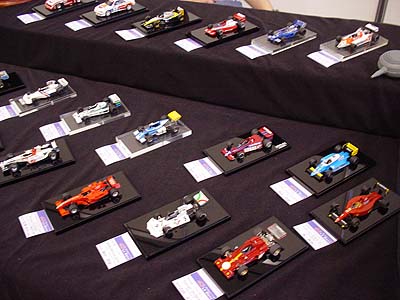 スポンサードリンク