2008.02.12 Tuesday
TESTAROSSA
このル・フェニックスのキットですが、ボディはとても伸びやかで良い造形だと思います。細部パーツはそれなりで、クリアーパーツはやや黄変してきており、作り直すかどうか微妙な感じ。今回は野村さんの作ったお手本もあるので、普段より気はラクです。
The red one is come from my collection built by Isao Nomura, and the silver one is of course a kit I'm going to... I guess it's one of the best in the products of Le Phoenix. Today I just browse the body shape but it gives me so much motivation.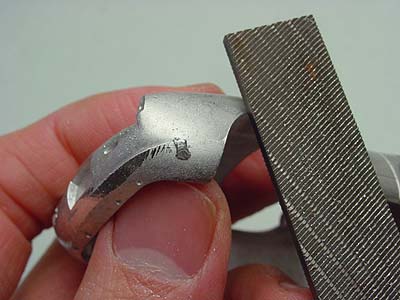 まずはパーティングラインとゲートの処理から始めます。元々のフォルムを壊さないように、でも大胆に削っていきましょう。
I remove such a molding seams and sprue stubs with a file, boldly and finely. It is a basic but important technique to make a good foundation for the painting.
スポンサードリンク