2011.08.05 Friday
RECENT PURCHASE
ここ1〜2週間の買物の中でこれは‥というお薦めの品々をご紹介します。まずはモデルファクトリーヒロ x ジョーホンダ氏のF1写真集の第7弾、フェラーリ312T&312T2です。
I recommend this 312T&T2 photo book for everyone who are interested in Formula 1 old-timers. It must be a big help to build any kit by Tamiya, Hasegawa, Tameo and Make Up... I think HLJ or Amazon.JP will send this reference to oversea at low cost.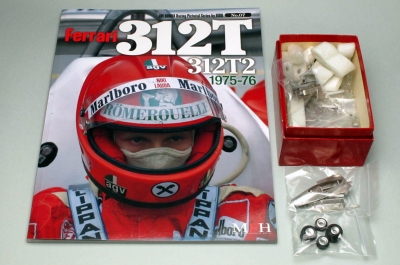 使われている写真はすべて当時のもので、'75年のシーズン中盤(スウェーデン、オランダ、フランス、イギリス)から最終戦のワトキンスグレン、空けて'76年はロングビーチ、スウェーデン、フランス、イギリス、そして因縁のドイツ、オランダ、F1インジャパンという流れになっています。ハセガワの312Tシリーズ、タミヤやプロターの1/12スケールをディテールアップしたい向きには心強い味方になってくれるでしょう。
※ 個人的には1976年の第3戦ロングビーチGPのレガツィオーニ仕様を1台作るように頼まれているので、この4頁の写真だけでも『買い』の1冊でした。
I also recommend this "AUTO MODELING Vol.24". It gives you a various examples of '70s Formula 1 models by MFH and Studio27. Unfortunately it's written in Japanese but a lot of progress photos will inspire your mind.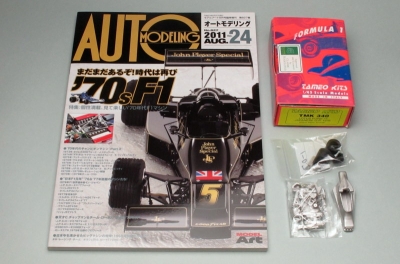 続いてモデルアート別冊のオートモデリング『'70s F1』の特集。文字を追うのがヘトヘトに疲れてしまうほど盛り沢山の内容です。表紙のロータス77の美しさに惹かれて、死蔵していたタメオの1/43キットが作りたくなりました。
And I got a new kit from Italy... hope it will be shown at the end of September.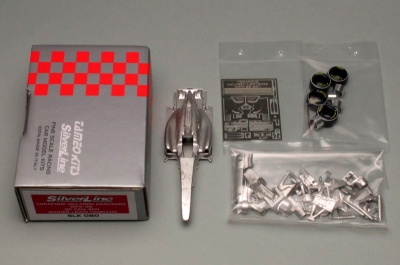 タメオ/シルバーラインの新作マクラーレンMP4-26もようやく入荷!との情報を得て、さっそく購入してまいりました。例によってエッチングは必要最小限に抑えられ、細かいメタルパーツがゴチャっと入っていますが、その精度が凄いのなんの。ボディとアンダートレイなんて髪の毛1本の隙間もないほどピッタリです。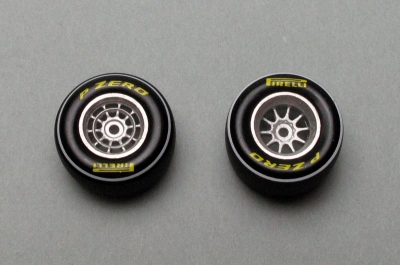 ホイールとタイヤの出来も素晴らしすぎて言葉がありません‥。同時に入荷していたロータス49Bのタイヤのトレッドパターンも見事でしたよ。週末は久しぶりに模型店へGO!
スポンサードリンク