2011.03.12 Saturday
THE FEAR FOR THE ATOMIC POWER PLANT
模型なんか作っている場合じゃないかも。福島の原子力発電所が心配です。政府からの発表がなんとも的をえず、ネットの情報も錯綜していて、不安になっている方も多いのではと思います。同じ日本で生活する者として、チェルノブイリの惨事ほどではないにせよ、スリーマイル島の事故(半径20km以内)くらいは覚悟しておいたほうが良いかもしれません。下記の写真はBBC放送のHPから。例の会見よりもよっぽど判りやすいですよね。
It worries us that one of the building of
Fukushima nuclear power plant
blasted four hours ago and we have not get any concret information yet. I, half-expect to occur like Three Mile Island accident at last. Hope to stop and avoid the worst-case like Chernobyl.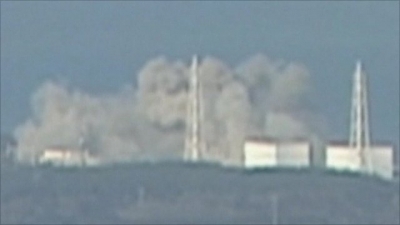 追記)20時44分、今、ようやく首相からのメッセージと官房長官の正式発表がありました。建物だけで原子炉は無事だそうで、ひとまず安心できそうです。
Now, I'm just watching the prime minister and the chief cabinet secretary's comment. They says no damage for the atomic reactor... just only the upper part of the outer building's explosion by hydrogen gas. I breathe a little easier.
スポンサードリンク