2010.11.02 Tuesday
PROGRESS SITUATION OF 250TR_07
11月になりました。今月は7日に名古屋で『オートモデラーの集い』、20-21日に東京・浜松町で『JMC作品展』、そして同じ日曜日の21日には横浜みなとみらいで『ホビーフォーラム2010』が開催されるなど、モデラー向けのイベントが目白押しです。
個人的には次のF1モデリングの準備を始める時期でもあり、慌ただしさは否めませんが、イベントは楽しいので、なるべく時間を作って参加したいと考えています。
It's that time to start the new subject for next issue of F1MODELING magazine, however, I give more priority to the finish of 250TR.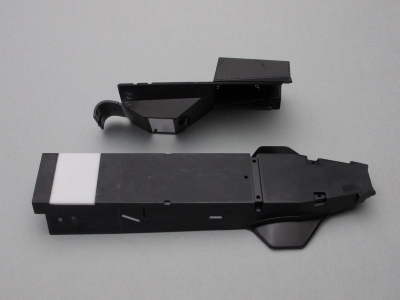 ホイールのセンタースピナーはタメオの二つ爪のエッチングパーツを使って、知人から頂いた出自のよく判らないステンレス製のシャフトを軸にしてホイールに取り付けました。
The wheel spinners were made with Tameo PE, I drilled a hole on its center and glued an axle which were made by drill-lathe.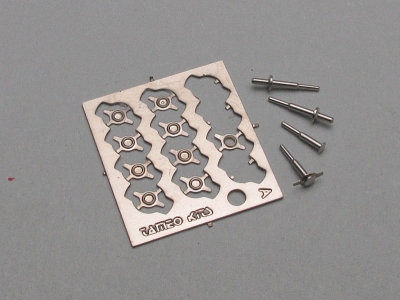 実車のホイールはシルバーで塗られていることが多いので、クレオスの8番をふんわり被せるように吹いてあります。
I sprayed the wheels with silver lightly and then put small air valves on the rim.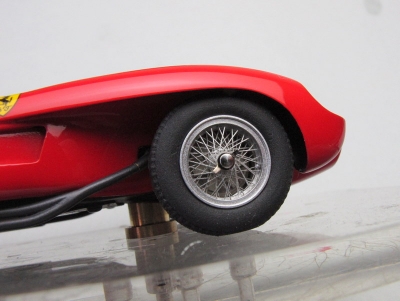 スポンサードリンク