2010.10.25 Monday
PROGRESS SITUATION OF 250TR_05
キャブレターのパーツの一部がボンネットの裏に当たってガタつくので、干渉する箇所を調整します。あやしそうな箇所にエナメル系塗料のジャーマングレイを塗っておくと、当たって擦れている部分がわかるので、モーターツールで少しずつ削って"逃げ"を作ってやりました。
Then I found the hood didn't fit to the body perfectly, somewhere bulge of the carburater interfered. A point of trimming of the hood thickness was required...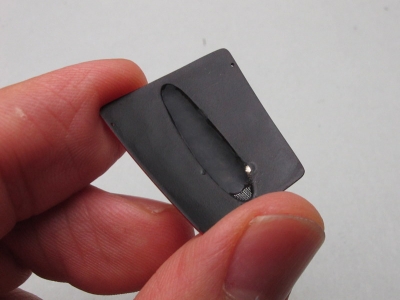 助手席奥のバッテリー、マフラー、テールランプなどを漸次接着していきます。マフラーのメガホン部分は少しだけ上方にはね上げるようにするとカッコいいです。
I attached the battery, rear lamps and exhaust pipes by inches.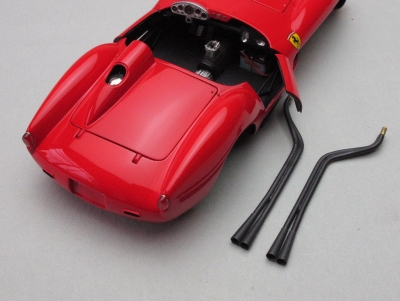 問題のヒューズボックス。モノが小さすぎて配線ができません。どうしてくれましょう(笑)?
Here's a prototype of the fuse box, however, it seems so hard to wire on it.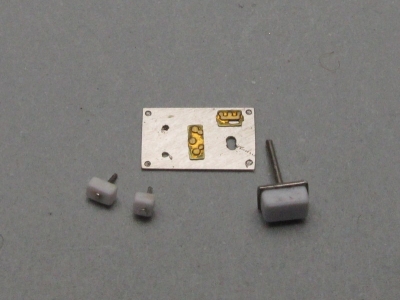 スポンサードリンク