2010.10.16 Saturday
PROGRESS SITUATION OF 250TR_03
エナメル系の黒で模様を描き入れ、やり過ぎたと感じたら薄め液を含ませた綿棒で拭き取り、なんとなく木目に見えるようになったら、クリアーオレンジでコートして完成です。
Brashed with enamel matt black paint on the base color. I swept "too much part" with a cotton swab soaked of thinner and then over-sprayed clear orange.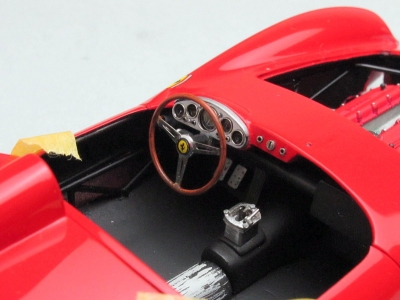 エンジン前方にちらっと顔をのぞかせるラジエターキャップ。真鍮丸棒から旋盤で挽き出し、キャップ中央の凹みを彫り込んでから、手ヤスリで外周部分を削って仕上げます。
The radiator cap we can see in front of the engine, was made by lathe machine. I needed to trim its outline with filing after I removed this small piece from the lathe.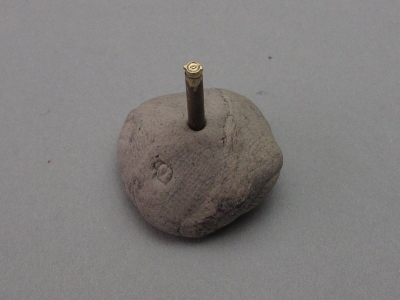 0.9mmの洋白線を『L字』に曲げたものを介してラジエターに取り付けました。
I added the cap stem with 0.9mm brass line and painted it black.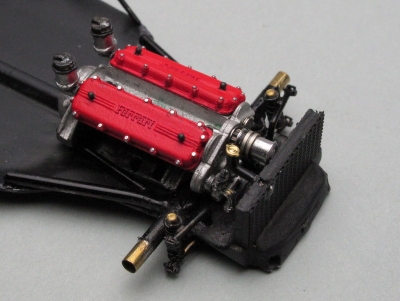 フレームと干渉するかしないか、なんとかギリギリで収まってくれています。
Tried a test fit... Okay, it looks nice!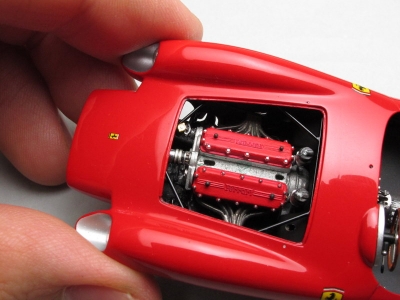 仮組みは大切ですが、やればやるだけボディの小キズも増えるというジレンマがありますね‥。
スポンサードリンク